Expertise
Environmental Assessment
Our economy and technology has adverse effects on the environment in the form of waste, ground and air pollution. ECN's environmental programme is aimed at developing knowledge, technology and practical solutions for a healthy and sustainable environment and use of raw materials.
ECN works together with industrial and governmental partners on environmental assessment, with a focus on creating a sustainable environment and a circular economy. Our scientific knowledge serves as a basis for policy advice to governments at local, national and international level.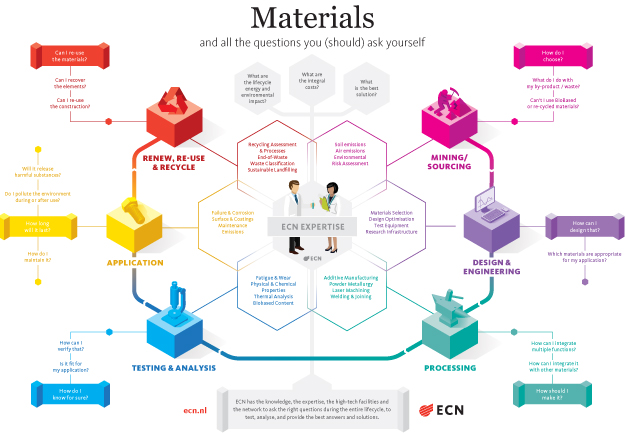 ECN solutions
ECN provides the following environmental services:
Dust monitoring
Particulate monitoring & analysis
Reactive nitrogen research, monitoring & analysis
Volatile Organic Compound solutions
Environmental risk analysis for reuse of recycled materials
Process development for reuse of recycled materials
Leaching research and geochemical modelling
ECN services
See the following pages to find out more about how ECN can help you:
Want more info?
Are you interested in how ECN can help you, or would you like more information on our products and services? Then please contact us.